Artifacts

Essays

Places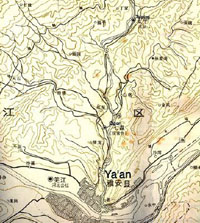 Timeline
Introduction
The Yunnan Sustainability Network will build the capacity of its members to support sustainable development in the region. The Yunnan Sustainability Network facilitates interdisciplinary and cross-sector collaboration and partnerships between local and international scholars and educational institutions, non-governmental organizations, private businesses, local governments, and other stakeholders. The network creates opportunities for peer-to-peer learning, sharing of news and information, leveraging of resources, cooperative project design and implementation, and greater mission support. The primary focus of the YSN is on the sustainable development of the Yunnan region by:
Respecting the crucial relationship between the landscape and the people,
Encouraging awareness of the environmental benefits and harms that are associated with development activities,
Contributing professional advice and assistance to local communities, and
Understanding best practices for natural resource management and cultural heritage conservation through research and engagement.